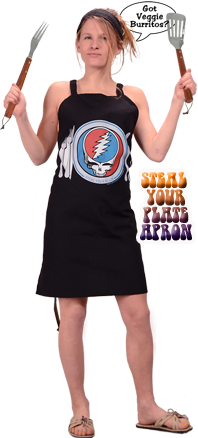 Memorial Day is right around the corner and we thought we'd share two of our favorite recipes from Dead Tour.  The perfect excuse to break out your New Grateful Dead Steal Your Plate Apron and fire up the grill. The first recipe can be prepared and refrigerated up to a day in advance and benefits from a little marinating time so here we go–>>
Mexicali Blues Guacamole Dip
Chile Paste Ingredients:
1/2 whole finely chopped white onion
2 firmly packed tablespoon chopped fresh cilantro
4 teaspoons finely chopped jalapeño, or more if you
1 teaspoon salt, or as needed
—————————————–
Remaining Ingredients:
6 medium ripe but firm Hass avocados
3 whole ripe tomato – diced
4 firmly packed tablespoons chopped fresh cilantro
1/2 whole finely chopped white onion
2 Limes – halved
Salt to taste.
Tortilla chips and/or fresh corn tortillas
Make the chile paste:
Finely dice the onion, cilantro, jalapeño.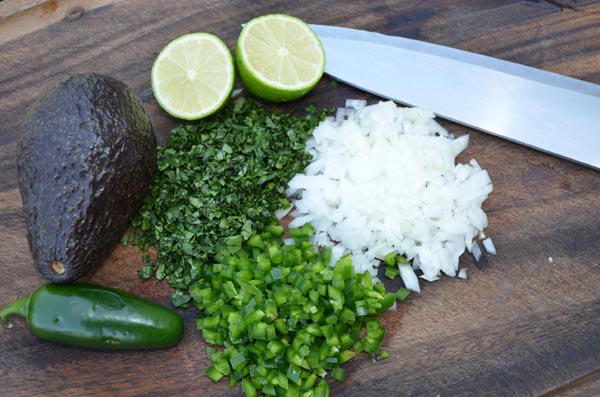 Grind the onion, cilantro, jalapeño, and salt together in a mortar & pestle until all the ingredients are ground into a fine paste. Spend some time on this step – you really want to incorporate all those flavors into a concentrated paste. If you don't have access to a mortar & pestle, use a fork to mash all the ingredients to a paste in a wide hardwood bowl.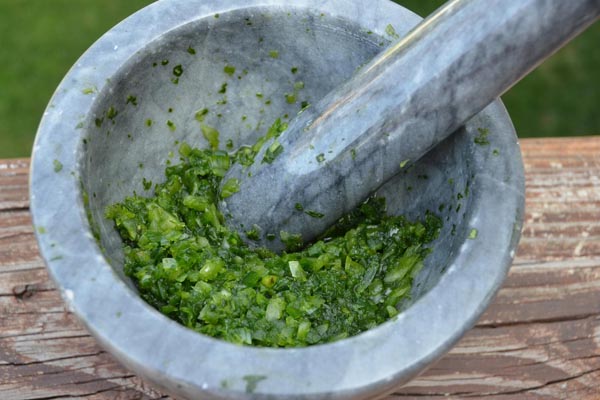 Cut each avocado in half, working the knife blade around the pit. Twist the halves to separate them and flick out the pit with the tip of the knife. Fold a kitchen towel in quarters and hold it in the palm of your "non-knife" hand. Rest an avocado half cut side up in your palm and make 3 or 4 evenly spaced lengthwise cuts through the avocado flesh down to the skin, without cutting through it. Make 4 crosswise cuts in the same way. Scoop the diced avocado flesh into a mixing bowl. Repeat with the remaining avocado halves.  Combine the remaining ingredients with the chili paste and the juice from the two limes and you should end up with the freshest guacamole you've ever eaten Enjoy.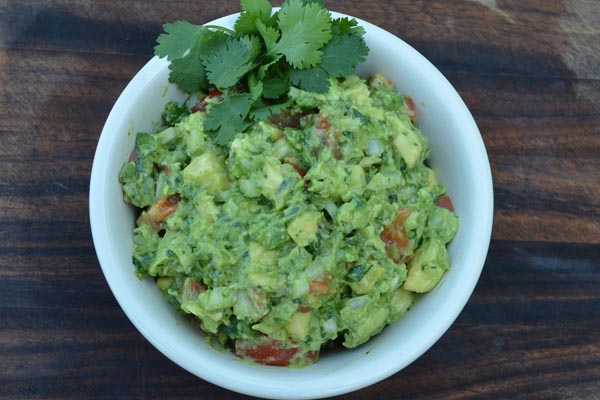 Shakedown Grilled Veggie Burritos
Ingredients:
1 Tablespoon Olive Oil
2 cups Long Grain Rice
4 cups Low Sodium Chicken Broth
2 whole Limes, Juiced And Zested
1/4 cup Chopped Cilantro
2 whole Zucchini, Cut Into Slices Lengthwise
1 whole Yellow Squash, Cut Into Slices Lengthwise
1 whole Potabello Mushroom, Cut Into Slices Lengthwise
2 ears Corn shucked
Salt to taste
1 can Black Beans
6 whole Burrito-sized Wheat Tortillas
1 Small Onion, Finely Chopped
2 Roma Tomatoes, Diced
1 cup Grated Colby Jack Cheese
Toppings:  Mexicali Blues Guacamole Dip, Hot Sauce
Instructions
Combine chicken broth, rice, olive oil and the juice and zest of 1 lime. Bring to a boil, then reduce to a simmer, cover, and cook for 20-25 minutes until all the liquid is absorbed. Stir in the juice and zest from the remaining lime, then stir in the cilantro. Set aside.
Brush zucchini and squash slices, along with the ears of corn, with olive oil. Sprinkle lightly with salt. Grill them on a grill pan, a charcoal grill, or saute them in a heavy skillet over medium-high heat, turning them halfway through. Remove when the veggies have great color on the outside.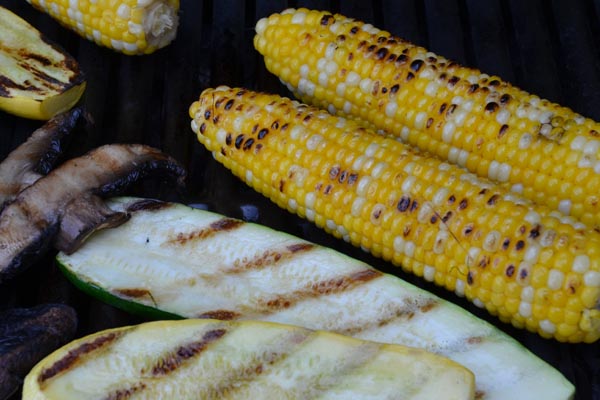 Set aside to cool, then dice them.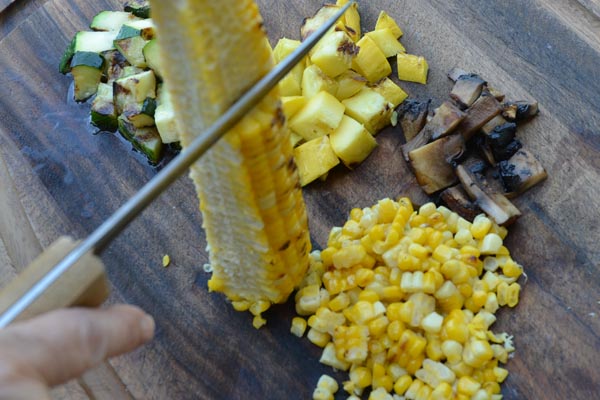 Heat the beans in a small saucepan until hot.
Warm the tortillas in the microwave for 30 seconds.
To assemble the burritos, lay out each tortilla on your work surface. Spoon on rice, then beans, then sprinkle on plenty of grilled veggies. Top with chopped onion, tomato, cheese, and any other toppings you'd like. Spoon salsa all across the top. Tuck in the sides, then roll the burrito up as tightly as you can.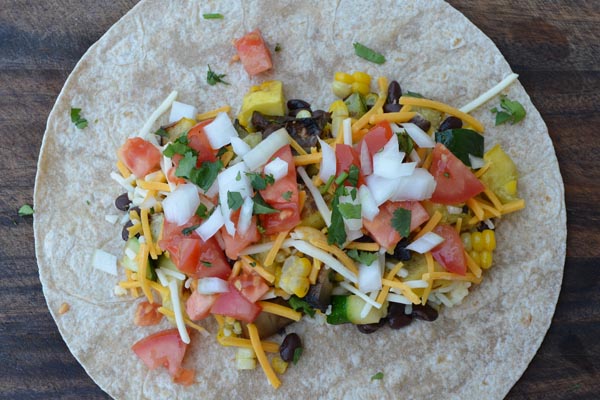 Cut in half and put on some cool tunes and enjoy!